What Scouting Offers Your Kids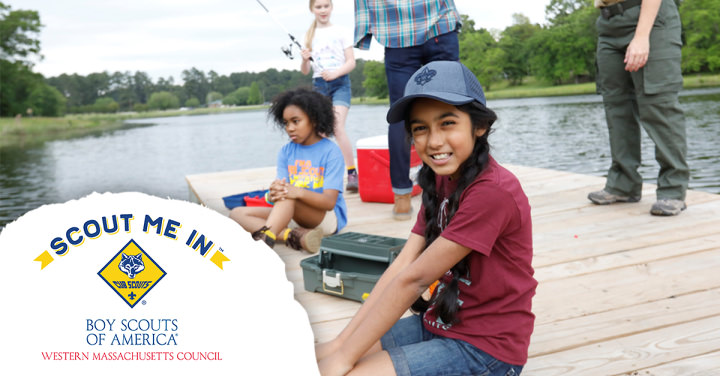 Attend Join Scouts Day on September 12
Calling all families! Scouting is a year-round program uniquely designed to meet the needs of children and their families. Scouting offers fun and challenging activities that promote character development and physical fitness. Family involvement is an essential part of the program, and parents are encouraged to play an active role. Designed to be experienced outdoors, Scouting gives youth the opportunity to enjoy activities including hiking, camping and watersports, while learning fundamental social skills.
Families today are busier than ever and with less free time, families want convenience. Research shows that coed programs are extremely appealing to today's busy families. A recent survey of parents not involved with Scouting found that 90 percent were interested in a program like Cub Scouts for their daughters.
Welcoming Boys and Girls, K–5
In case you haven't heard, the Cub Scouting program is now open to all youth, both boys and girls from grades K–5. The priority is to offer the values of Scouting to more youth while remaining true to our mission. By welcoming both girls and boys into the program, even more youth have access to the adventures offered and character development and values-based leadership that Scouting promises and be better prepared for future success.
Health and Social Benefits
Aside from participating in physical activities, Scouting exposes young people to numerous health and social benefits including:
Independence: Building confidence, in a safe environment, Scouts are given various opportunities to help gain a sense of independence.
Mental fitness: Through many activities, Scouts learn valuable problem-solving skills and how to exercise them. These practices build mental strength that benefit Scouts in all areas of life.
Support system: Participating in activities and projects with the same troop year after year creates a strong bond between members.
Conflict resolution: In a group consisting of mostly peers, Scouts learn to solve problems between one another.
Teamwork: In a large group working toward a common goal, Scouts learn valuable teamwork skills.
In 2019, Boy Scouts will also welcome girl troops, grade 6 and above, following the traditional program, and we anticipate participants will continue in the program to earn the highest rank of Eagle Scout.
Don't let your kids miss out on the fun and adventures that all their friends will be talking about. Visit your local library on September 12 for Join Scouts Day and learn how to get your free rocket for Rocket Launch Day.