Membership Expo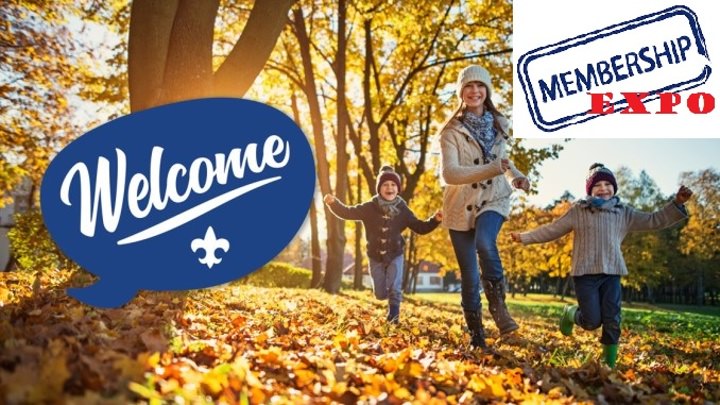 Date/Time:
Aug 13, 2018 5:30 pm to 8:30 pm
Location:
Hatfield Elementary School
33 Main St
Hatfield, MA 01038
Location Phone: (413) 247-5010

Membership EXPO
This is a place where you and your unit can learn about the upcoming fall recruitment, gather ideas to help your unit, talk with other leaders in the area, meet new friends, get ideas for fundraising and programming, and have FUN!!
Tentative Schedule:
5:30 - Gathering – Check-in and Visit your District Table
Introduce your Unit Membership Coordinators
Share a copy of your Unit Calendar, Leader Contact List, Meeting Schedule, Unit Handbook
There may be prizes coming!!!
6:00 - General Session – Rocket Into Scouting & Scout Me In
Theme approach, Be-A-Scout pin updates, August 29 Marketing Blitz Day, Unit Growth Incentives, the power of a Boy Talk
6:30 – 8:00 – 30 minute Breakout Sessions – you'll have time to attend only 3!
Sessions are led by unit leaders and volunteers
Hosting a Successful Sign-up Event – Best Practices for a sign-up event that results in new youth and invested parents
Social Media and Marketing – How to use local marketing and your preferred social media app to spread the Scouting story and Invite new families to join your unit
Family Involvement – Scouting isn't just for the kids – Involve the whole family and grow your adult leader ranks
Using Program to Attract and Retain Youth – Build the fantastic program that your Scouts and their families can't stop talking about
8:00 - Pick up the posters, yard signs, Fishing Invitations, etc you ordered in advance from the "Recruitment Menu" – we'll have Scouts ready to help lug everything to your vehicle.
| File Name | Description | |
| --- | --- | --- |
| Membership Expo 2019 Flyer | | Download |