General Knox Marketing & Membership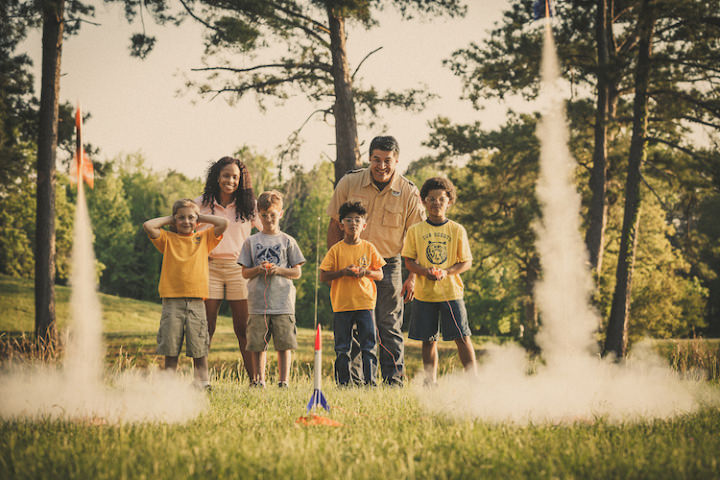 "ROCKET INTO SCOUTING"
The Rocket Into Scouting program is designed to take your recruiting efforts to new heights. With a focus on fun, this program invites families in your community to experience the adventures that only Scouting can offer. The program leverages an activity that kids love (building and launching rockets) while showing parents that Scouting will foster their child's creativity, initiative, and sense of wonder.
MEMBERSHIP JOIN SCOUTING NIGHT
Plan to have a Join Scouting Night representative and display at your community's public library(ies) on Wednesday, September 12, 2018 for a WMass Council-wide membership event.
ROCKET INTO SCOUTING FALL FUN DAY
Plan for your new Scouts to attend the General Knox Cub Fall Fun Day "Rocket Into Scouting" on Saturday, September 29, 2018 to kickstart their new Scouting Adventure and launch their own rocket as a part of the day's activities.
Unit leaders will be able to drop off membership applications and pick up Unit Charter Renewal Packets to initiate the process for a December submission.

| File Name | Description | |
| --- | --- | --- |
| Cub Scout Recruitment Training | | Download |
| Family Talent Survey | | Download |
| Grow Your Pack or Troop .pdf | | Download |
| How to Update Unit BeAScout Pin | How to update information on your unit's pin on beascout.org | Download |
| Increase effectiveness of Unit Joining Events.pdf | | Download |
| Sign in Pack Signups | Sign-in sheet for pack signup events | Download |
| Using Program to Attract and Retain Youth | | Download |