Roundtable - In-Person at WHOA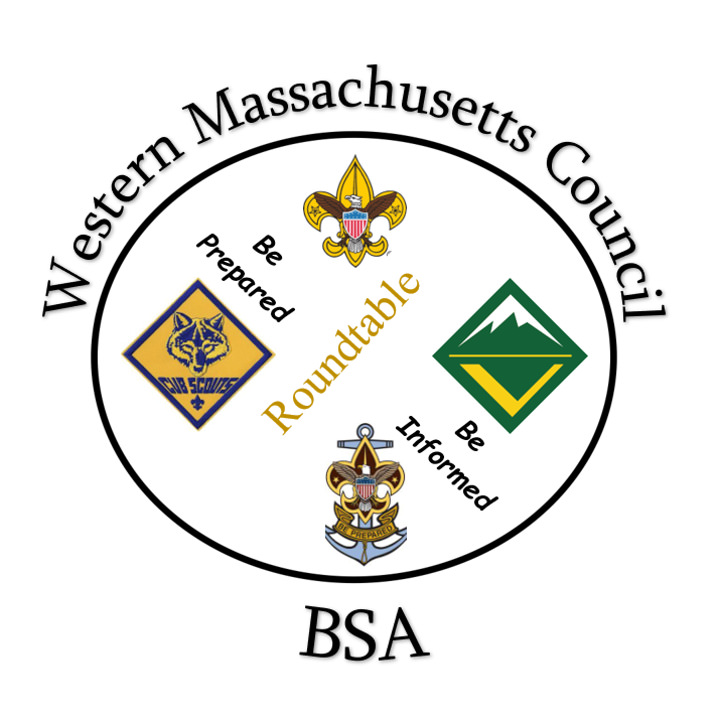 Date/Time:
May 14, 2022 11:00 am to 1:00 pm
Location:
Horace A. Moses Scout Reservation
310 Birch Hill Rd
Russell, MA 01071

Join us for our In-Person Roundtable at WHOA from 11a to 1pm at the Magee Pavilion adjacent to the parking lot.
WHAT IS ROUNDTABLE?
Roundtable is a form of commissioner service and supplemental training for volunteers at the unit level. The objectives of roundtables are to provide leaders with program ideas; information on policy and events; and training opportunities. It is a forum for sharing experiences and enjoying fun and fellowship with other Scout leaders. The roundtable experience is intended to inspire, motivate, and enable unit leaders to provide a stronger program for their Scouts.
WHO SHOULD ATTEND?
Leaders
Committee Members
Chartered Organization Representatives
Senior Patrol Leaders
Den Chiefs
Anyone else who wants to stay up to date with District and Council events.
Stay informed, attend roundtable!