Council Wide Roundtable - VIRTUAL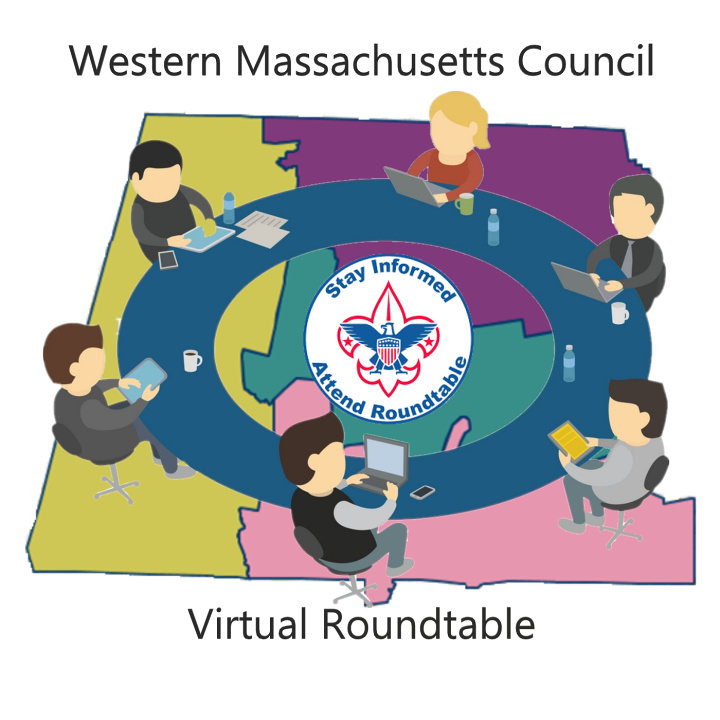 Date/Time:
Jun 1, 2020 7:00 pm to 8:30 pm
Location:
Zoom Meeting
n/a
n/a, MA 00000

Join us for our a Council Wide Virtual Roundtable
Register in advance for this meeting.
You will be asked a series of questions to help us assign you to your preferred Breakout Session and to ensure you receive proper credit towards Training Knots and Key Awards for attending this Roundtable Training.
REGISTRATION URL: https://us02web.zoom.us/meeting/register/tZctc-Chpz0uHte275GTKvYKSVpRe0qAFLd2
After registering, you will receive a confirmation email containing information about joining the meeting.
If you, or someone you know, does not have computer access to register, please email/call the listed contact who can register them and provide a dial in phone number (1 646 558 8656) and a unique meeting ID and password that is specific to the registrant for attendance purposes.
***** ***** ***** ***** *****
WHAT IS ROUNDTABLE?
Roundtable is a form of commissioner service and supplemental training for volunteers at the unit level. The objectives of roundtables are to provide leaders with program ideas; information on policy and events; and training opportunities. It is a forum for sharing experiences and enjoying fun and fellowship with other Scout leaders. The roundtable experience is intended to inspire, motivate, and enable unit leaders to provide a stronger program for their Scouts.
WHO SHOULD ATTEND?
Leaders
Committee Members
Chartered Organization Representatives
Senior Patrol Leaders
Den Chiefs
Anyone else who wants to stay up to date with District and Council events.
Stay informed, attend roundtable!