Membership Expo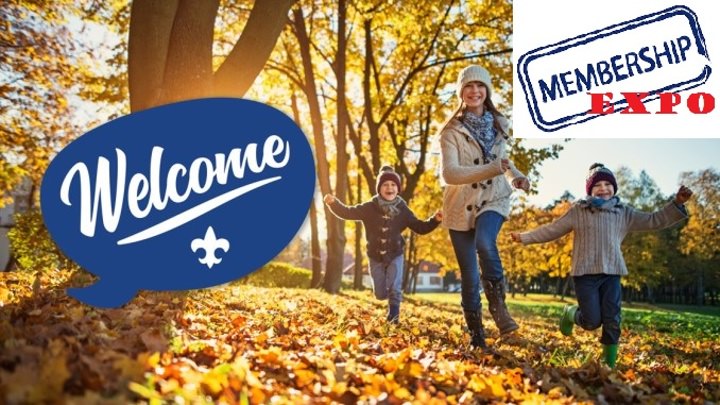 Date:
Aug 15, 2019
Location:
Hatfield Elementary School
33 Main St
Hatfield, MA 01038
Location Phone: (413) 247-5010

Membership EXPO
This is a place where you and your unit can learn about the upcoming fall recruitment, gather ideas to help your unit, talk with other leaders in the area, meet new friends, get ideas for fundraising and programming, and have FUN!!
Tentative Schedule:
5:30 - Gathering – Check-in and Visit your District Table
Introduce your Unit Membership Coordinators
Share a copy of your Unit Calendar, Leader Contact List, Meeting Schedule, Unit Handbook
Don't forget to bring your unit's poster display along!
There may be prizes coming!!!
6:00 - General Session – Geofencing
Check out this cool innovative way to advertise your unit using Geofencing. Geofencing is a method of marketing that sends push notifications to a target audience when they enter a particular geographical area.
6:30 – 8:00 – 30 minute Breakout Sessions – you'll have time to attend only 3!
Sessions are led by unit leaders and volunteers
The Cost of Scouting – Best Practices for budgeting and financing your unit.
Adult Recruitment and Succession Planning – How to recruit more parents to help run your unit and create a long term plan for unit leadership
Webelos To Scout Transition – Transitioning Webelos to Scouts BSA can be a difficult process and often many webelos leave the program. Learn how to ensure that your webelos successfully enter Scouts BSA from the perspective of the pack and the troop.
Scouts, BSA for Girls – Learn about the process of chartering a new Scouts BSA troop for girls and hear about the great success stories around the council
8:00 - Pick up the posters, yard signs, flyers, stickers, mini magazines, and more!
| File Name | Description | |
| --- | --- | --- |
| Membership Expo 2019 Flyer | | Download |