Camp Quarantine 2020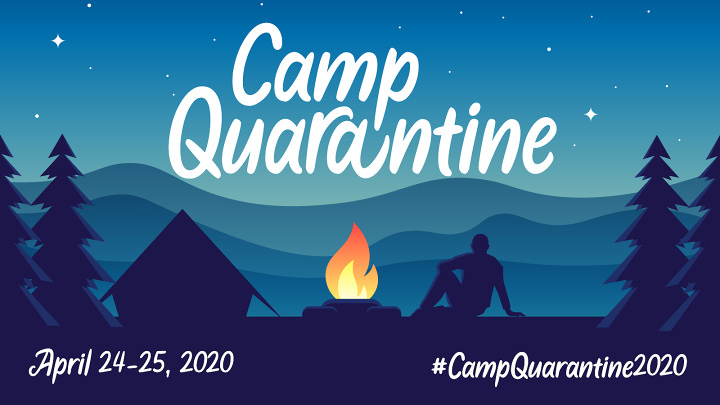 Date/Time:
Apr 24, 2020 7:00 pm to Apr 25, 2020 9:00 pm
Location:
Online
Specifics May Vary
n/a, MA 00000

WELCOME TO CAMP QUARANTINE 2020
Watch the Friday Evening Live Stream
Watch the Saturday Morning Live Stream
Watch the Saturday Evening Live Stream
---
Camp Quarantine is a virtual camporee for Cub Scouts, Scouts BSA, Venturers, Sea Scouts, Scouters, and their families. This event is a collaboration between the Heart of New England and Western Massachusetts Councils.
Camp Quarantine will allow Scouts of all ages to participate in advancement opportunities, virtual hikes, special seminars, a Scouts Own Service, a virtual campfire, and even a 10k all while "camping out" in their own backyard or living room, all while observing social distancing guidelines.
---
SOUNDS LIKE FUN! HOW DO I PARTICIPATE?
This event is free of charge, but both councils are encouraging donations to help us offset revenue lost from other Spring activities. You can join in 4 simple steps!
Go to campquarantine.hnebsa.org and bookmark this site
Click on your council's link to register and/or make a donation (also below)
Click the Facebook Event link on the Camp Quarantine 2020 website
Let everyone know you are going to Camp Quarantine 2020 by joining the Facebook Event and sharing with #CampQuarantine2020
---
I DID THE FOUR STEPS, HOW DOES IT WORK?
Camp Quarantine is similar to a camporee, just without the social gathering. The website campquarantine.hnebsa.org is the "Program Guide Book" and will also serve as the "Camp Map" during the event providing links to sessions, the campfire, and other exciting opportunities. Most activities will be done via the Zoom or the Facebook Event page, where some will be live and some will be recorded. Notifications will be posted prior to each activity in the Camp Quarantine Facebook Event on how to join them.