2022 Pancake 'n Maple Syrup Spring Sale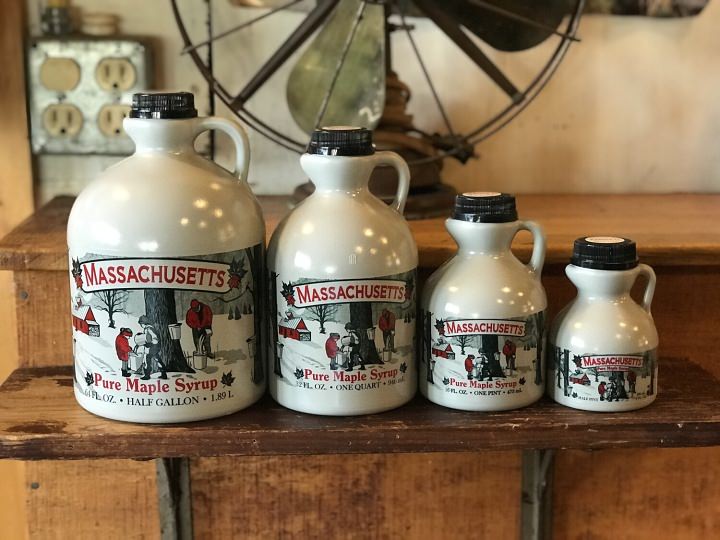 We're excited to announce that our "Spring Pancake & Maple Syrup Sale" is starting very soon! We have partnered with "Top o' the Hill Maple" (neighbors at Moses Scout Reservation that tap our trees) & "Cook In The Kitchen" Brand Pancake & Waffle mixes!
Information for the sale is available now!
---
Buy Pancakes 'n Maple Syrup Now!
Online orders will be placed all at once mid-May and shipped out early June.
---
Sale timeline: Spring 2022.
April 1, 2022, through May 15, 2022.
---
Unit Ordering & Payment: Orders can be made in 1 of 2 ways:
#1. Take Order - Door to door take orders
#2. Online ordering on our website. (Your order will not be shipped until early June)
Door to door & email/phone orders to Scouts will be delivered by your Scouts. Online orders will be mailed, at a modest shipping cost covered by the buyer and mailed from the council office. *All preordered product is final. You can use preordered product orders to help fill take orders, but the product cannot be returned to the council or plan future in person sales.
Only units that commit to product sales will receive a commission from online sales. Scouts take order forms available on our website.
Product Line Up below for 2022 Spring Sale.
---
| | |
| --- | --- |
| Plain Pancake & Waffle mix: $11 | Chocolate Chip Pancake & Waffle mix: $12 |
| Blueberry Pancake & Waffle mix: $12 | Old Fashioned Apple Crisp Mix: $12 |
| Original Bangor Brownie Mix: $12 | Jimbo's Original Spice Rub: $12 |
| 1/2 Pint local Maple Syrup: $12 | 1 Pint local Maple Syrup $20 |
| Quart local Maple Syrup: $35 | 1/2 Gallon Local Maple Syrup: $55 |
For online orders shipped from council office: Shipping cost: 1-4 items please add $8 for shipping. 5-10 items, please add $15 for shipping. For larger orders, please email Gary at gsavigna@bsamail.org for details. Online orders will not ship immediately, shipping will occur in early June.
For online orders, please use Comment Box: Please indicate if a Scouting Unit initiated your purchase. They will receive a commission. If a unit did not initiate the sale, all proceeds will support Scouting in Western Massachusetts.
A Scout unit must be participating in the sale to receive credit.
---
Commission details:
After product cost (approx. 1/3 of the sale price) the unit will keep 50% of all commissions.
---
Prizes:
To keep commissions as high as possible there will be no prizes.
---
Delivery/pickup:
Take Order pick Up will be on Friday June 3, 2022 at the Western Massachusetts Council during regular business hours, 9:00am-4:00pm.
---
Sale Materials:
Order forms, sale instructions, cut & paste information for emails, Facebook & social media will be available at wmcscouting.org/pancakes. All orders placed online will be credited to the unit's sale if the buyer indicates your unit.
| File Name | Description | |
| --- | --- | --- |
| 2022 Pancake Information Sheet and Leader Order Form | Unit leaders should use this form to place a Unit order to Council. | Download |
| 2022 Pancake Take-Order Form | Use this form for individual scouts to take orders and turn into the unit leader. | Download |