National Jamboree July 21- 30, 2021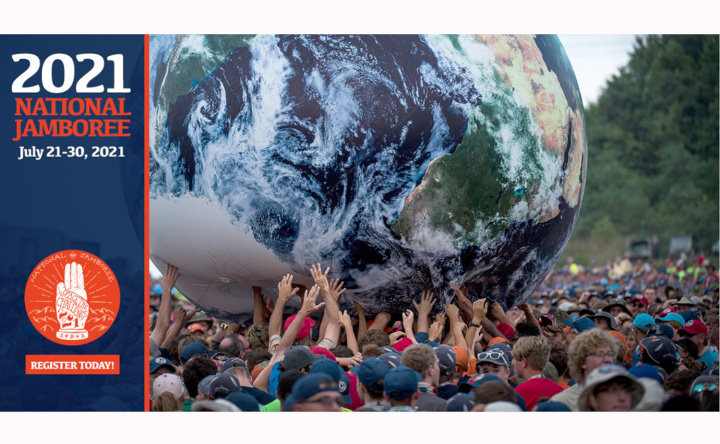 "Come and Face the Challenge"
at this Year's National Jamboree!
Get ready for the next century of Scouting. With incredible facilities and amazing outdoor programs, The Summit is a place that takes Scouts and Venturers to the limits of what they think they can do and then pushes them further!
Interested in participating in this amazing event?
Scouts and Scouters who attend will explore all kinds of adventures—stadium shows, pioneer village, Mount Jack hikes, adventure sports and more—in the heart of one of nature's greatest playgrounds. National Jamboree is the best of Scouting rolled into 10 days of friends, fun, and adventure! You won't want to miss out, get ready to Face the Challenge and sign up to attend the Jamboree!
Interested in joining the service team?
The first 2,021 Jamboree Service Team applicants that sign-up and pay the deposit will receive the "Challenge Accepted!" temporary uniform patch. Apply today to secure this unique patch!
Check out the National Jamboree page for more information!
There will be meeting dates and more information to come!
The Summit is more than just a place for Scouts;
it's where future leaders are shaped!
Just 504 Days Left!
Are You Counting Down With Us?