General Knox District Dinner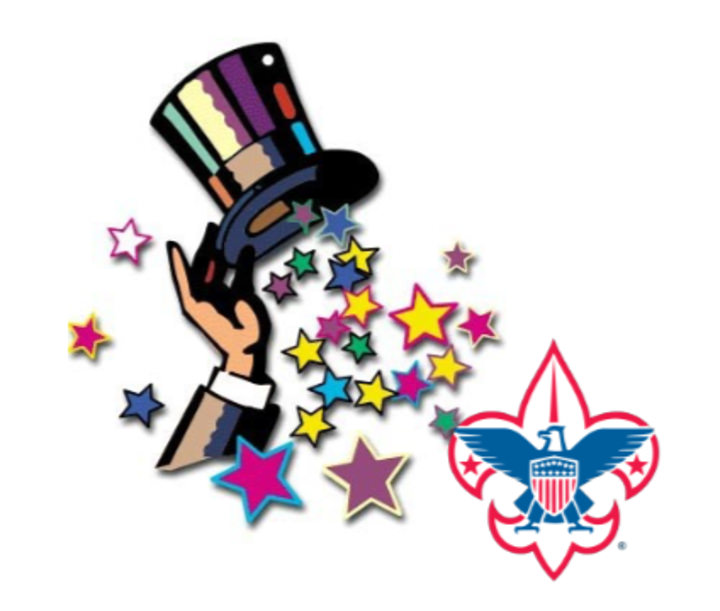 Date/Time:
Jun 3, 2019 5:30 pm to 8:00 pm
Location:
St. Catherine of Siena
1023 Parker St.
Springfield, MA 01129

This year, our Dinner "Magic in Scouting" is catered by Texas Roadhouse and will be held on Monday, June 3, 2019 at Saint Catherine of Siena, 1023 Parker Street, Springfield MA 01129. There will be a social gathering at 5:30pm with Dinner and Program to begin at 6:00pm.
Below you will find the following materials pertinent to our Recognition Dinner and Business Meeting:
District Dinner Registration Form – Please fill out this form and return it to the Westfield Service Center with the appropriate payment ($25 per person and or $12 under the age of 18). Please register no later than May 30, 2019.
District Award of Merit Nomination Form – The highlight of the evening will be the presentation of the 2018 Recipients of the District Award of Merit, the highest honor a District may present to its volunteers. Please think seriously about this honor and consider making a nomination. Submit by April 30
Unit Sparkplug Award Nomination Form – Every year, each Unit may submit two volunteers from within for recognition as the Unit Sparkplug. The requirements are completely up to the individual Units and the District will make a presentation based on the Unit's recommendation.
Other Unit Leader Awards/Training Knots – Based on whether you serve a Pack, Troop, Crew or multiple Unit types, included are all of the applicable awards that could be presented to Leaders within your Unit (s). Feel free to make copies as appropriate and get all of your eligible Leaders recognized. Unit Sparkplug, Unit Leader Awards/Training Knot Forms must be received no later than May 3.
All forms should be returned to the Westfield Service Center at 1 Arch Road Suite 5 in Westfield MA 01085 Attn: Donna Perkins or Alex Cantor.
The evening will conclude with our annual business meeting. All Chartered Organization Representatives, Council Members-at-Large living within the General Knox District, and District Members-at-Large will vote on the ballot of District officers and Members-at-Large submitted for approval.